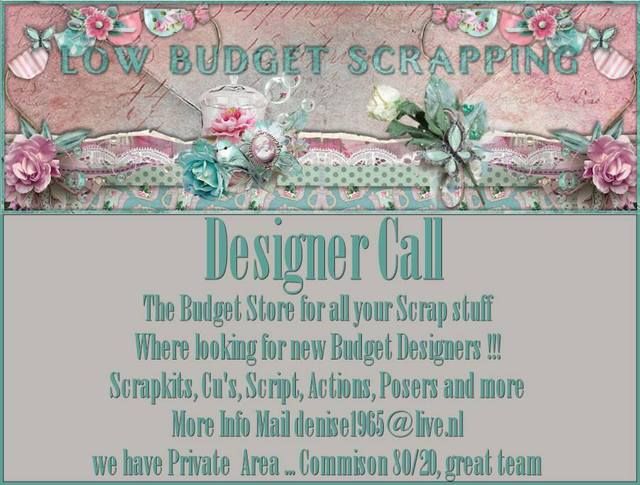 ARE YOU A DESIGNER???
AND DO YOU WANT TO JOIN OUR GREAT STORE???
FILL IN THE FORM HERE !!!!
STORE COLLAB MOTHERS DAY
Great Mothers Day Collab from the Designers of Low Budget Scrapping
Hey mom's treat yourself this mothers day with this wonderful collab
Our designers have put together just for you.
For any purchase of $7.50 or more you will get this beautiful collab free.
Collab can also be purchased separately for $10.00.
When place an order of min. $5.00
You get on all the orders afther that
A permenant discount of 5%
SALES IN MAY!!!!